RESIDENTIAL POOL BUILDER MIAMI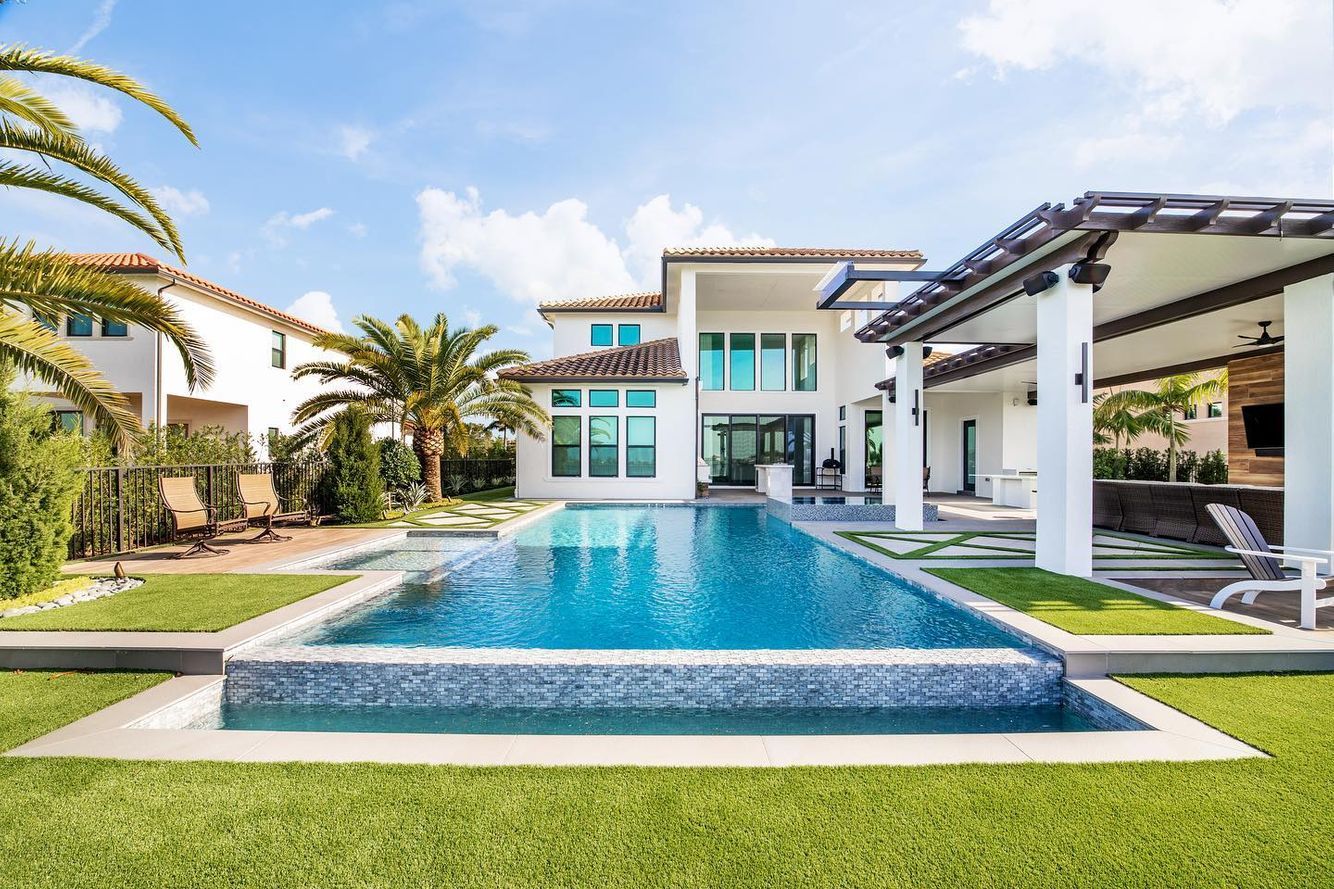 POOL INSTALLATION SERVICES FOR YOUR MIAMI HOMES
Welcome to Miami Pool Building. We are your primary resource for top-quality pool installation services in Miami, Florida. Our Pool Installation Company specializes in designing and building pools for residential and commercial properties.
At Miami Pool Building, we treat every pool project as if it were our own. Our Pool Installation Company takes great pride in designing pools that are specifically tailored to our customers' unique preferences. We offer an extensive array of pool designs and features, so the pool options are unlimited. We can't wait to transform your backyard into a private paradise.
ADVANTAGES OF OUR MIAMI POOL INSTALLATION
We are Miami's premier leader in pool installation services because of our extensive professional knowledge, commitment to amazing customer service, and extremely affordable prices. We pride ourselves in having the talent and experience to fulfill your vision of the perfect swimming pool. Here are a few of the advantages of hiring Miami Pool Building.

Customer Satisfaction
Our commitment to providing the highest level of customer service is what sets us apart from other companies in the area. Our experts go above and beyond to completely understand our customers' vision, enabling us to create a pool that suits our customers' unique needs.

Affordable Rates
Our Pool Installation Company knows that a custom pool often comes with a big price tag. Our overarching goal is to build our customers beautiful pools that won't break the br. We offer the most affordable custom pools in the area.

Years Of Experience
When it comes to designing, building, and installing pools, you can depend on our experienced experts to design and build a beautiful pool that stands the test of time. Backed by many years of pool installation experience, our professionals are continuously staying abreast of the latest techniques and products in the industry. As a result, we're always able to provide our customers with unmatched workmanship.

Flexible Schedule
Due to our extremely flexible schedule, our customers find it easy to work with us. Just select a date and time, and we will try our best to work on the project when it's most convenient for you. Our Pool Installation Company wants to give our customers their dream pool sooner rather than later.

No Job Is Too Big Or Small
Whether you want a simple pool or a more sophisticated one, we can handle any pool installation job. Our talented team is extremely passionate about every project, and we promise you'll be impressed with our extensive pool installation knowledge.

Free Quotes & Inspections
Our experts don't just show up to a job. We perform a free inspection before beginning any project. We also provide free quotes so that you have an idea of how much the project will cost. Schedule a free, no obligation inspection today!
FINANCE YOUR MIAMI POOL INSTALLATION
Our Pool Installation Company strives to ensure that the process of purchasing a pool is a stress-free experience. Our customers often tell us that our flexible financing options.
Take the headache out of owning a pool.
If you're worried about paying for a custom pool, why not take advantage of our financing packages? Regardless of your budget, our financing options can make your dream of owning a pool a reality. We're eager to assist you with financing the pool you've always wanted.
CONTACT OUR MIAMI POOL INSTALLATION TEAM
Our Pool Installation Company is proud to be the most trusted pool builders in Miami, Florida. With several years of experience in pool installation, our company understands what it takes to significantly exceed our customers' expectations.
Ready to take the plunge and get the pool of your dreams in Miami? We always offer our customers the highest level of service anywhere in Miami, and you can rest assured that our company will build a pool exactly the way you want it.
Give our Pool Installation Company call today to learn more about our pool installation services. We look forward to providing you with a magazine-worthy pool very soon.