At Miami Pool Building we can build you a pergola Miami homeowners will love.
If you're looking for a way to add some shade and style to your South Florida outdoor space, a pergola is a great option. Pergolas are open-air structures that can be used to create a shady seating area, define an outdoor room, or add some visual interest to your yard, garden, or pool.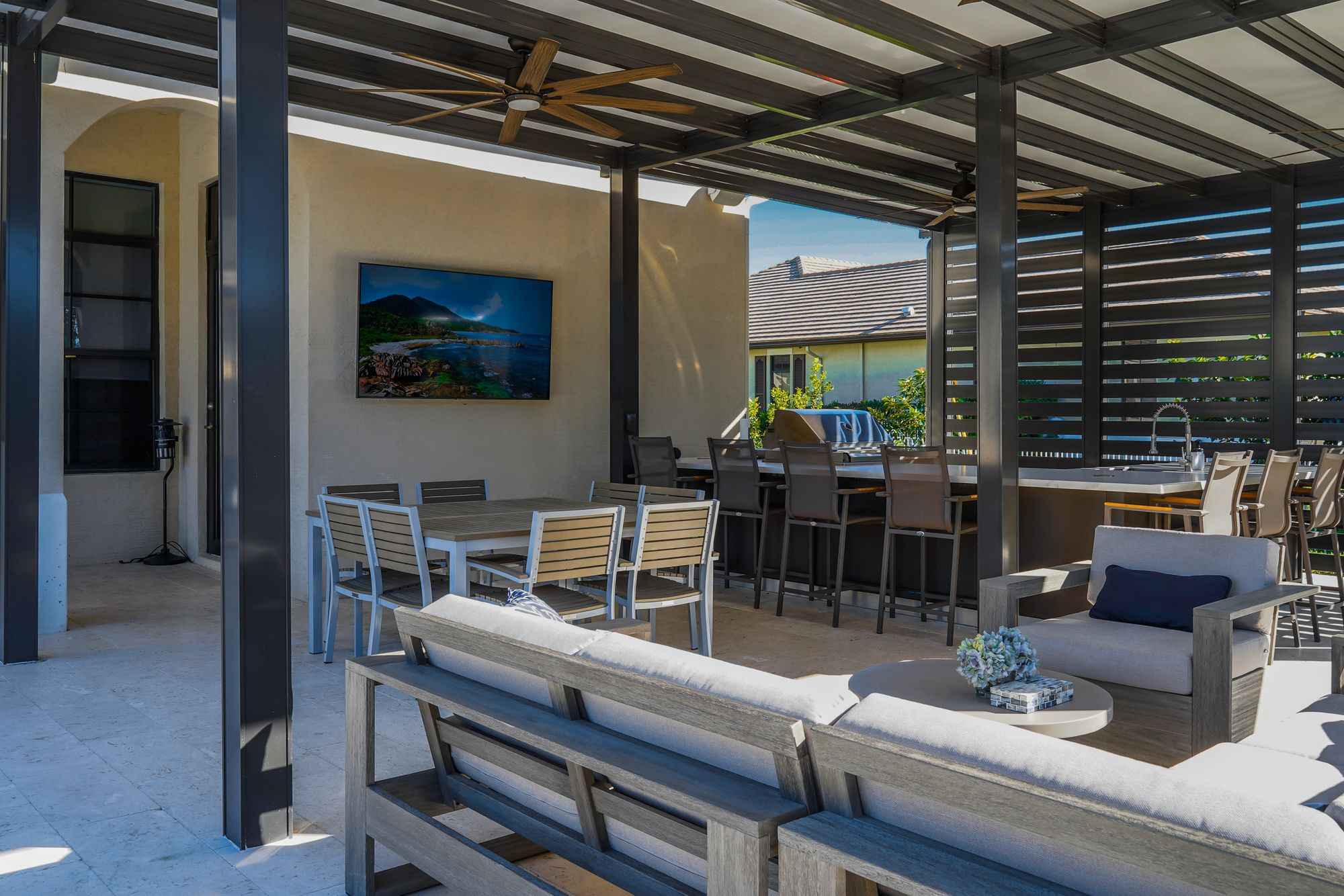 There are many reasons to love pergolas, but here are a few of our favorites:
Pergolas Add Visual Interest
Pergolas can be used to define an outdoor living space, making it feel like an extension of your indoor living space.
Pergolas Provide Shade
South Florida is known for its hot, sunny days. While the sun can be a great source of vitamin D, sometimes you just need a break from the South Florida heat. A pergola can provide much-needed shade for your patio, deck, or pool area.
In South Florida rain is just a cloud away
We know how disappointing it can be to have your plans for an evening dinner outside ruined by rain. With a pergola Miami weather can be brushed off and your plans won't be ruined.
Pergolas Add Visual Interest
Whether you choose a traditional wood pergola or a modern aluminum one, a pergola is a great way to add some visual interest to your outdoor space. Pergolas can also be decorated with climbing plants or hanging lights to create a truly unique look.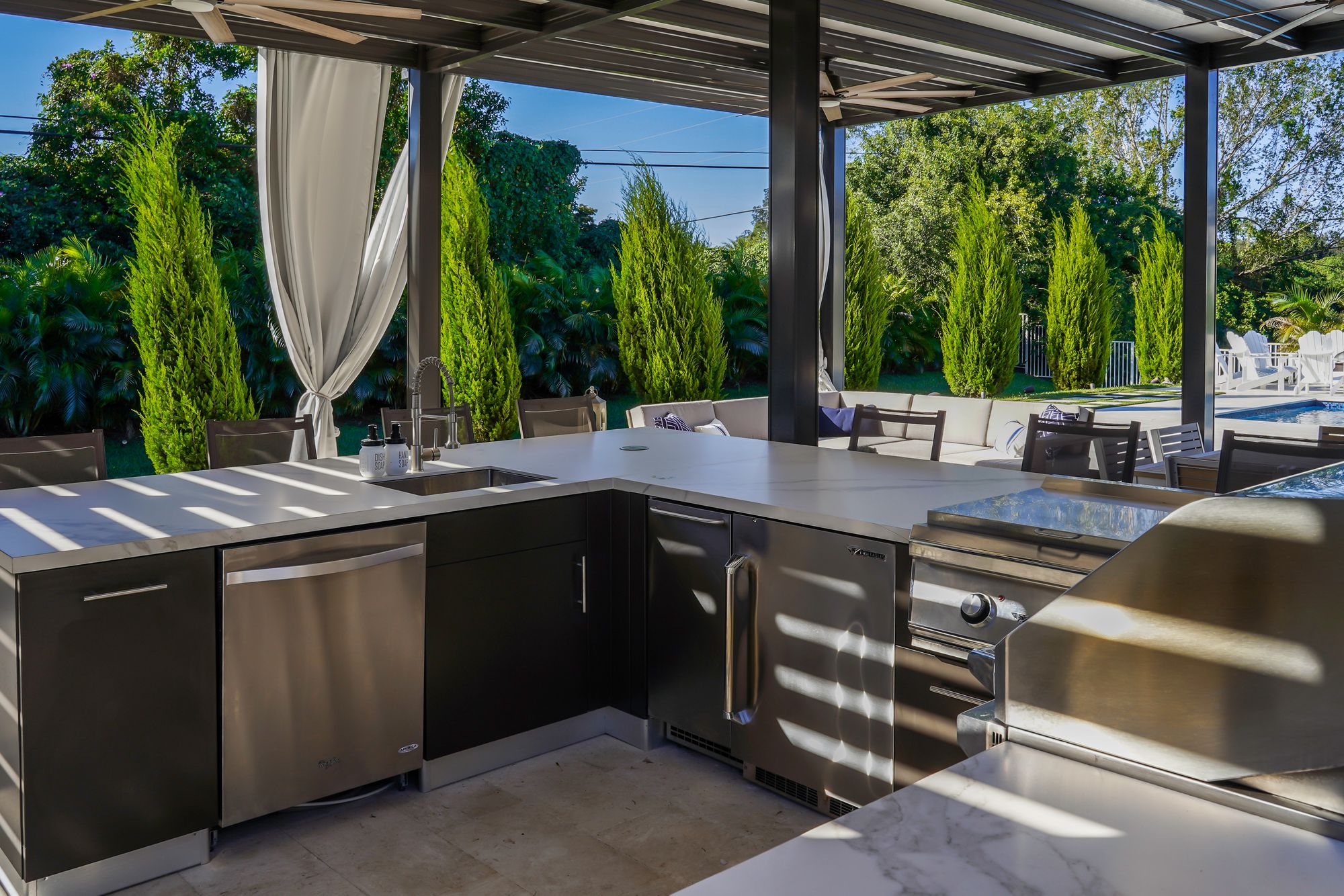 Pergola materials
When planning to build a pergola, there are a variety of materials that can be used to create this outdoor structure. From wood to metal and even plastic, the options for materials to construct a pergola are vast.
When choosing the material to build your pergola from, consider the climate in which you live. If you experience high winds, a sturdier material like metal or stone would be a better option. If you live in an area with little rainfall, wood would be a more suitable material as it is more likely to rot in humid conditions.
Once you have considered the climate, think about the style of your home and garden. A Miami pergola made from wood can provide a more traditional look, while a metal pergola can have a more modern appearance.
No matter what material you choose to build your pergola from, make sure it is durable and will last for many years. With the proper care, a pergola can provide you with a beautiful and shady spot to relax in your garden for many years to come.