Residential Pool Maintenance Miami
RESIDENTIAL POOL MAINTENANCE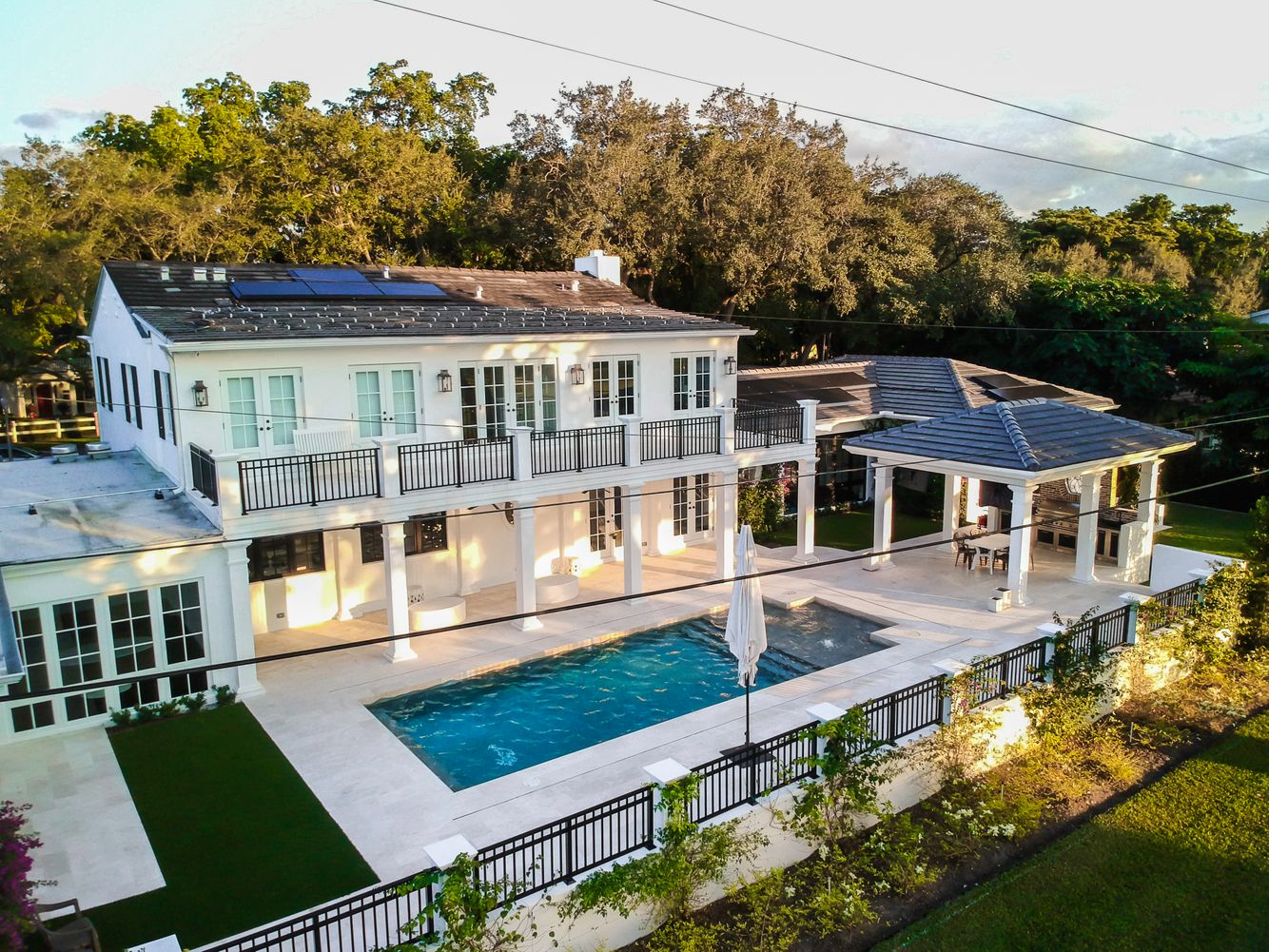 POOL MAINTENANCE SERVICES FOR YOUR MIAMI POOL
When it comes to top notch pool maintenance services in Miami, Florida, Miami Pool Building has definitely got you covered. Over the years, our Pool Maintenance Company has built a solid reputable of maintaining pools by only using premium products. We're also praised for executing our services with the highest standards in the area.
Our exceptional pool maintenance services include cleanings, chemical treatments, system checks, leak testing and much more. Regardless of your pool needs, you can rely on our experts to properly maintain your pool. We are truly the pool maintenance provider that that every Miami home and business owner wants on their side.
ADVANTAGES OF OUR MIAMI POOL MAINTENANCE
Miami Pool Building is proud to be a pool service provider that you can wholeheartedly trust. Our Pool Maintenance Company is most known for making pool ownership hassle-free by ensuring that your pool is always healthy and crystal-clear. When you hire our Pool Maintenance Company for pool services in Miami, we promise that you'll enjoy amazing customer service, affordable rates, and professional workmanship.

Customer Satisfaction
At our company, our customers mean the world to us, which why we're committed to providing the highest level of customer service. We want our customers to be extremely happy with their pool, so we always go above and beyond to ensure that their needs are met.

Affordable Rates
Our Pool Maintenance Company strongly believes in providing top-quality pool maintenance services at a fair, honest price. Our affordable rates are designed to accommodate most people's budget because we want everyone to be able to enjoy a pool that looks and runs great.

Years Of Experience
Our professionals have many years of experience in pool maintenance, from filtration systems to water chemistry. As a result, we can perform our services quickly and efficiently. Our ultimate goal is to ensure that our customers' pools are safe for their family and friends to swim in.

Flexible Schedule
Our Pool Maintenance Company strives to maintain our customers' pools at a time that's most convenient for them. Our flexible schedule allows us to provide timely pool maintenance services, making our customers' lives easier.

No Job Is Too Big Or Small
When it comes to our maintenance services at our Pool Maintenance Company, we can tackle almost any job. We can work on simple projects, and we rarely shy away from complex ones. We promise that you'll always be in great hands.

Free Quotes & Inspections
Before we show up to maintain your pool, we will perform a free, on-site inspection. As soon as we determine exactly what needs to be maintained, we'll also provide a free quote. Give us a call today for a free quote and inspection so that our professionals can provide the personalized service that you truly deserve.
FINANCE YOUR MIAMI POOL MAINTENANCE
When you're ready for our professionals to maintain your pool, we'll be happy to offer you great financing options. We have financing options for many different budgets, which means that an extensive array of people can start enjoying a beautiful pool right away. Let our Pool Maintenance Company help you find the perfect financing package for your financial needs.
CONTACT OUR MIAMI POOL MAINTENANCE TEAM
Do you need your pool maintained in Miami? We can help. Miami Pool Builders is pleased to be known as Miami's preferred choice for outstanding pool maintenance services. We are on a mission to give every home and business owner a sparkling pool that runs smoothly for many years to come.
Thank you for your interest in our pool services. Our professionals are ready to maintain virtually any pool. If you have any questions about our pool offerings, or you're ready to schedule a service, please reach out us to soon. We know that you'll be extremely satisfied with our company.