Residential Pool Remodeling Miami
RESIDENTIAL POOL REMODELING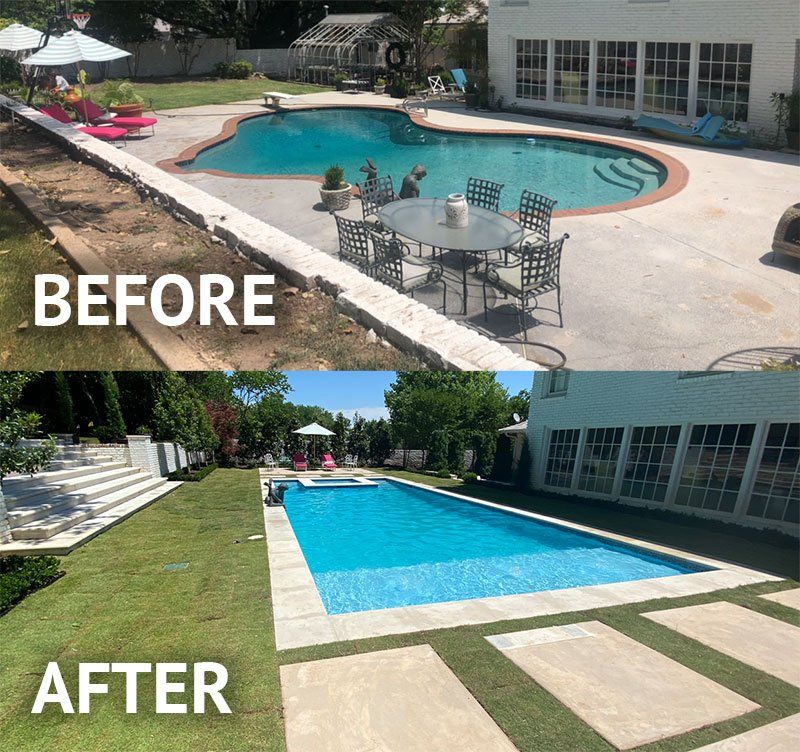 OUR MIAMI POOL REMODELING SERVICES
If your pool needs an upgrade, you've definitely come to the right place. At Miami Pool Building, we specialize in taking your pool to the next level. Our exceptional pool remodeling services can include initial consultation, full design, and pool renovation.
We want to give you the perfect outdoor oasis, so our primary goal is to ensure that the pool remodeling project reflects your lifestyle and unique preferences. Whatever your pool's current condition, we promise that you're going to receive superior results.
ADVANTAGES OF OUR MIAMI POOL REMODELING
By choosing Miami Pool Building, you're placing your pool project in the hands of an expert pool remodeler. Our customers trust us to remodel their pools because our experts have many years of pool remodeling experience, and we've always made customer care a top priority. You can rely on our reputable Pool Remodeling Company to remodel your pool because:

Customer Satisfaction
As the leading Miami pool service provider, we pride ourselves in offering amazing customer service that's rarely found elsewhere. We know that you've been dreaming of your perfect pool for a while, so we always listen intently to your desires. We also encourage our customers to ask us questions during the remodeling process.

Affordable Rates
We work tirelessly to offer the most affordable pool services without ever sacrificing quality. We're able to offer affordable rates because we only use top-quality products and supplies that are within most people's budgets. Regardless of your budget, our team will work closely with you to create your dream retreat in Miami.

Years Of Experience
When you want to remodel your pool, you need seasoned professionals who have many years of experience remodeling pools. Our many years of experience means that we can remodel your pool with unmatched workmanship while ensuring that the entire project goes as smoothly as possible.

Flexible Schedule
We are committed to performing our pool services whenever our customers need them in Miami. Best of all, our customers never have to worry about their projects being completed on time because we have a flexible schedule. Before our Pool Remodeling Company begins the project, we'll provide you with a timeline for completion.

No Job Is Too Big Or Small
When it comes to our pool remodeling services, no project is too large or small. Our talented team is well-versed in simple and complex tasks, and we always strive to customize your pool project. Let us know your pool remodeling goals, and our Pool Remodeling Company will create the perfect pool in a timely manner.

Free Quotes & Inspections
Aside from our unmatched workmanship and great customer service, many customers feel confident hiring our company because we provide free quotes and inspections. We're happy to meet you at your home or business to inspect your pool and discuss your pool needs. Contact our Pool Remodeling Company today for a free inspection and estimate on our services.
FINANCE YOUR MIAMI POOL REMODELS
The cost of a pool remodeling project may seem overwhelming, but fortunately, we have many great financing options to help you out. The great thing about our amazing financing packages is that they offer our customers optimal peace of mind.
If you need help financing your pool remodel, let our Pool Remodeling Company help you secure the best financing option for your budget. You will find that getting your dream pool is much easier than you may have thought.
CONTACT OUR MIAMI POOL REMODELING TEAM
Miami Pool Building is well-established as Miami's preferred pool remodeling company because we truly have our customers' best interest at heart. Our outstanding pool remodeling services have been shown to provide our customers with many years of memories and enjoyment.
Does your pool need a facelift? Don't wait another day to give your pool the care and attention that it deserves. Our top notch pool remodeling services at our Pool Remodeling Company are just a quick phone call away, and we can't wait to serve you. Contact us today to get a modern, personalized pool in Miami.